Who Are We?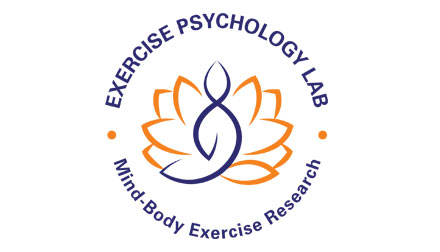 Welcome to the Exercise Psychology Lab at University of Illinois at Urbana Champaign! The EPL was founded by Professor Edward McAuley and is currently directed by Professor Neha P. Gothe.
Research at the EPL explores the bio-psycho-social health benefits of physical activity across the lifespan. Our projects aim at understanding determinants of physical activity behavior, promoting physical activity among sedentary populations and examining the underlying physiological changes and psychological health benefits of engaging in physical activity.
Click here to learn about the on-going EPL studies!
The EPL offers unique research opportunities to graduate and undergraduate students by engaging them in a variety of on-going research projects. These hands-on laboratory experiences provide the students with an applied understanding of the psychophysiological perspective and develop unique research skills that complement classroom teaching and coursework.
Inviting Cancer Survivors* to Participate in a FREE 12 Week Exercise Program!

Researchers at UIUC are examining the cognitive benefits of various forms of exercise for cancer survivors
All sessions will take place on the University of Illinois campus
Participants must be 30-65 years of age
Participants will receive up to $60 in Amazon gift cards for participation
Program dates are Aug 26th to Nov 15th
Spots are limited!
Contact the Exercise Psychology Lab at UIUC:
Phone: (217) 300-4700,
Email: epl@ahs.illinois.edu

To find out if you are eligible: https://bit.ly/2QRkB9w

*Excludes brain cancers
Prospective students, click here to join the EPL!