Founding Director
Edward McAuley
Dr. McAuley's research emphasis is in exercise and health psychology. His work has primarily focused upon social cognitive determinants and consequences of exercise and physical activity with a particular interest in aging populations. As such, his work has examined how social, psychological, cognitive, and physiological variables interact to influence exercise behavior and the health outcomes associated with exercising.
Director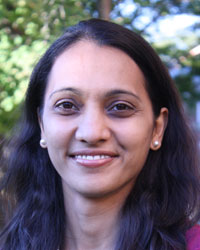 Neha Gothe
Dr. Gothe's academic training is in the fields of psychology, counseling and kinesiology. She is an Assistant Professor in the Department of Kinesiology and Community Health and an Affiliate Faculty of the Beckman Institute. Her specific research interest and expertise is in examining the efficacy of yoga interventions in improving neurocognitive health, physical fitness and quality of life across the lifespan.
Graduate Research Assistants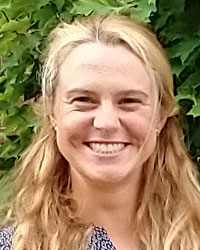 Emily Erlenbach
Emily is a third-year doctoral student. Her research interests focus on the benefits of physical activity and fitness in improving cognitive function across the lifespan. She received her B.S. in Neuroscience, Physiology, and Behavior from UC Davis and her MS in Kinesiology from UIUC. Emily is an active member of the Fighting Illini Triathlon team, and loves to spend her time swimming, biking, and running.
Veronica Garcia
Veronica is a first-year master's student in the Kinesiology program at UIUC. She earned her bachelor's degree in Kinesiology with a minor in Psychology from Washington State University in 2020. Her research interests focus on the promotion of physical activity, specifically among minority populations, and to develop culturally tailored mechanisms to help them understand the importance of health and movement.
Andrea Rivera
Andrea began her MS in Kinesiology in the Neuroscience of Dance Laboratory in August 2019 and is now transitioning into the EPL. She received a BA in Business and a BA in Dance from Columbia College Chicago. Her research interests include the positive effects of movement such as decreasing anxiety and improving cognition in athletes and the older population. She is interested in bridging the gap between dance/yoga and science through qualitative and quantitative research. In her spare time, Andrea enjoys teaching yoga/dance, finding new ways to move, and interviewing professionals in her podcast.
Anne Danbury
Anne is a first-year doctoral student. She graduated from the University of Illinois at Urbana-Champaign in 2015 with an MS in Kinesiology, and she received her BS in Athletic Training from Northeastern University in 2013. She is a Certified Athletic Trainer currently working with Fighting Illini Athletics. She is interested in the psychological effects of elite athletic participation and the psychophysiologic markers of optimal performance vs overtraining.
Psychiatry Research Resident
Brian Tong
Brian is a resident at Carle Foundational Hospital Psychiatry Residency affiliated with the University of Illinois College of Medicine and Carle Illinois College of Medicine. He graduated from the University of Notre Dame in 2015 with a B.S. in Biological Sciences and a minor in Interdisciplinary Poverty Studies. He graduated from University of Iowa Carver College of Medicine and received his M.D. in 2019. His research interests involve studying the role of exercise and physical activity as therapeutic interventions in the treatment of psychiatric conditions. He enjoys baking, graphic designing, and weight lifting in his free time.
Project Coordinator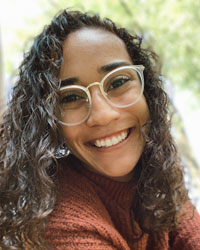 Darice Brooks
Darice is the project coordinator for the EPL lab, working specifically on the SAY exercise study. She recently obtained her MS in Kinesiology from Western Illinois where she studied exercise physiology. She completed a thesis on adherence, motivation, and exercise enjoyment to short-term exercise programs and hopes to extend her studies at a PhD program.
Undergraduate Research Assistants
Meet our Undergraduate Research Assistants for 2020-2021